TGIF!
What do you all have planned for the weekend? There are lots of things going on, but here are just two ideas for ya:
Trout Lake Community Centre Opening!
The new Trout Lake Community Centre is ready for its official opening on Saturday, Feb 18! From 11am - 3pm, this free event will feature live music, theatre, storytelling, figure skating demos, historical multimedia displays, bbq, cake, prizes and more! For more info,
check it out here
!
The Vagina Monlogues at UBC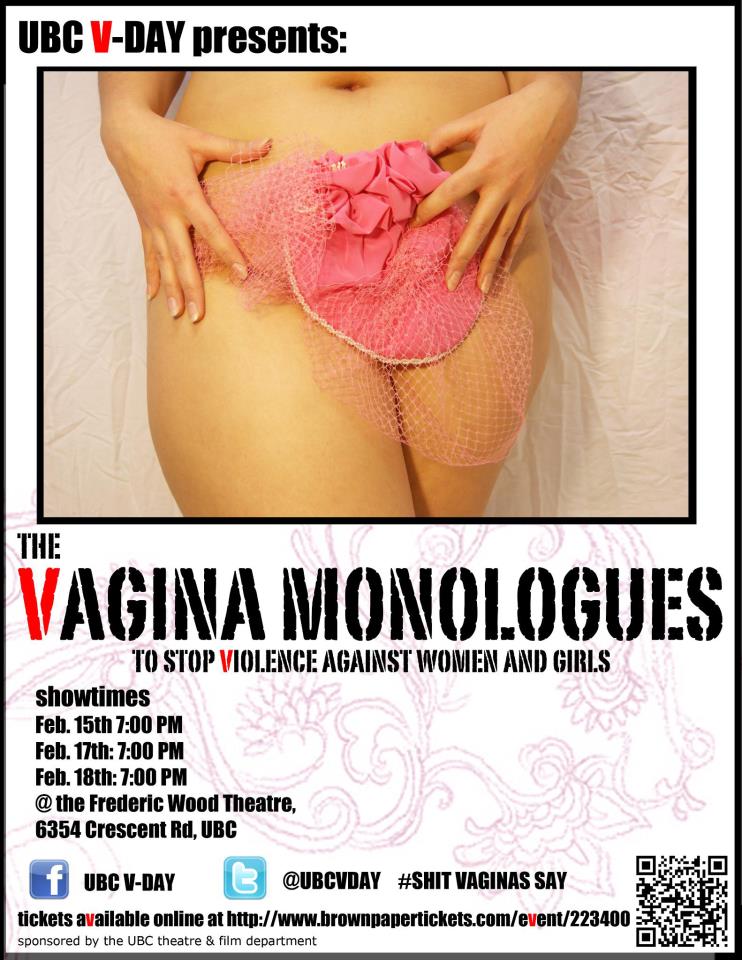 Ok, so last weekend on the Grammys, musician/woman beater Chris Brown performed not once, but twice, and was also the recipient of an award. Since he beat the hell out of Rihanna, has he shown any remorse, other than whining about how people hate him? And did you see the tweet he went and put up?
Real classy, huh? Then we have the stupid idiots who tweet things like this:
Sorry. This blog is supposed to be about fun, but I can't help but get angry over how people are! If you care, and you want to do something, I suggest
signing this petition against the Grammys
for their decision to honour a person like this. Have your voice heard!
To tie this in to the Weekend Tips, you can go enjoy UBC's production of
The Vagina Monologues
, showing today and tomorrow night.
All proceeds will go towards local and international women's charities!
On that note, I hope everyone out there has a fun weekend!