The Book of Mormon is currently in town and you have a few more days to catch this uproariously hilarious musical from the twisted minds of the creators of South Park. I've seen it three times already (once on Broadway, once in Seattle, and once here in Vancouver the last time it came to town).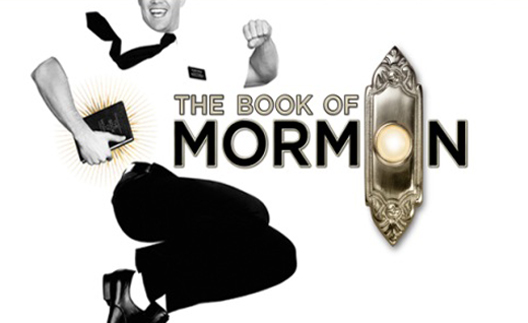 But I couldn't RESIST the Student Rush Ticket deal they have going on right now. Every show, two hours before curtain time, the box office will open with 20 Student Rush Tickets priced at $25 each. Since I am a student, I had to make use of my student card, amirite?
Each student is allowed to purchase a maximum of 2 tickets, to be paid in Cash Only. I caught Sunday evening's performance, which began at 7:30pm, which meant the Student Rush tickets went on sale promptly at 5:30pm. A friend and I snagged FRONT ROW seats to this spectacular show!
If you've never seen the Book of Mormon musical, what are you waiting for? Go do it now! It's only here for a few more days!
The Vancouver run closes on September 4th. Check out
Broadway Across Canada
for more info!