Montreal's golden boy Xavier Dolan (
Heartbeats, I Killed My Mother
) returns with his third feature length film,
Laurence Anyways
.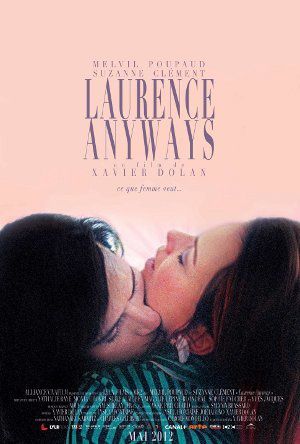 This two hour and forty minute epic tells the story of a relationship between Frederique and Laurence. When Laurence tells Frederique that he is transgendered and wants to become a woman, so begins the long and tumultuous journey that the two begin together.
Shot with Dolan's unique and aesthetically pleasing camerawork, with an inspired soundtrack to accompany the events on screen, this is an ambitious film that successfully tackles a sensitive topic while making you feel compassion for both of the lead characters, despite them being on opposite sides of the issue.
Unlike his other two films, Dolan does not feature in this one, though I do think I caught a cameo of him in the party scene where Frederique escapes to.
Laurence Anyways plays today, Sunday Oct 7, at 1:30pm at the
Vancouver International Film Festival
.