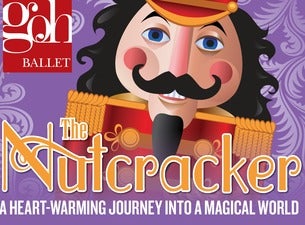 Everyone says to visit Vancouver in the summertime, and it's true that is probably the best season to be here and the most touristy. However, Christmastime has just as much to see and do, if not more. Considering that theatre season is usually quiet in the summer months, December more than makes up for it with countless shows. So why not make Vancouver a tourist destination for the holiday season? Not only can you visit the local mountains for skiing with all the other ski bunnies, but there are shows and so many holiday-time events taking place!
One of those events is the Goh Ballet's production of The Nutcracker. I had never seen the show before either live or on TV. I've always wanted to do it though, and was familiar with some of the music, specifically the Sugar Plum Fairy dance.
Wow, I was blown away! This was a gorgeous beautiful production, and even though I don't really ever attend the ballet, this was so easy to watch. It's probably a great way to introduce newbies into the ballet world, since there's a bit of a storyline that can be followed. And the production value that the Goh Ballet has put into this show is just phenomenal.
The Nutcracker
plays at the Center in Vancouver until December 22nd!