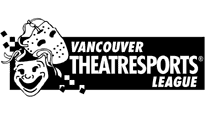 With the summer months mainly a dry spell when it comes to shows and performances in Vancouver, one can always count on the comedy stylings of
TheatreSports
, which has been around for 24 years! This is Vancouver's version of Second City, Chicago's improv school where future Saturday Night Live alum are farmed from.
Adding to their repertoire of improv shows, TheatreSports gives us
TripImproviser
, which "bring the highlights and lowlights of people's travels to life in this interactive comedy, inspired by you and your travels. Watch the "worst trip ever" re-enacted onstage. Learn more about these exotic lands and people. Where will we end up? From city to jungle, bungee jumping to bird watching, the possibilities are endless because it's totally improvised and totally unpredictable."
TripImproviser runs until August 30 at the Improv Centre on Granville Island.