I was afraid. Very afraid. The last time that
Broadway Across Canada
brought along a non-Broadway musical based on a famous movie, the results were disastrous. I'm talking to you,
Flashdance
. With Dirty Dancing, however, let's just say... you'll have the time of your life.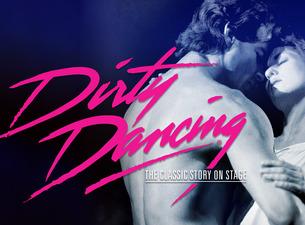 Perhaps it's because the show knows it is being ridiculous at points, but strives to give fans the iconic scenes that the movie is so well known for. It pretty much manages to hit every checkbox, if you're a big fan of Johnny and Baby. Not as much a musical as one might think, the songs are mainly used as background for the stellar dancing numbers. There are a few singers on the stage though, who manage to show off their pipes during songs such as You Don't Own Me, In The Still of the Night, and (I've Had) The Time Of My Life.
Perfectly cast and with an audience that was rather randy and vocal, Dirty Dancing was a fun evening out at the theatre that Vancouver needs more of!
Dirty Dancing is on at the Queen Elizabeth Theatre until January 17th.